Choosing the right book for your child can be difficult – especially if you're not sure what makes a good children's book. There are thousands and thousands of children's books available. But, don't be fooled, not all kids' books are created equal. To provide your child with quality reading materials, and help them improve their reading skills, it's important to know what to look for.
Luckily, there are several key qualities of a good children's book that are easy to spot. To help you choose the best book for your child, we've put together a list of the most important characteristics to look for.
Ready to learn what makes a good children's book? Let's go!
Why It's Important to Know What Makes a Good Children's Book
You might be asking yourself – why are quality children's books important?
When you provide your child with quality reading materials, you aid their cognitive development, encourage independent thought, and help them learn about the world in a fun and interesting way. Good books also help young readers gain confidence. As a result of this confidence, children often discover joy and excitement in reading. Thus, a self-motivated reader emerges.
You can promote all of these developmental benefits (and more) simply by knowing what makes a good children's book. So, let's take a look at the most important characteristics that you should look for.
10 Characteristics of a Good Children's Book
When searching for a good book for your child, keep these 10 important characteristics in mind.
1. The Book Reflects Your Child's Interests
The interests of a child are key to what makes a good children's book. By choosing a book that your child will find interesting, you can help promote a love of reading. A captivating book will also increase your child's engagement, helping to develop their reading skills further.
What makes a book appealing to children? Children often enjoy books that reflect the world around them. This includes books that tell a story they can connect to. When children can relate to a story, they are more likely to remember it and comprehend what they are reading.
Want to find books your child will love? Check out Booka! The Booka App allows you and your child to select books based on interests. For example, explore books about nature, animals, shapes and colors, professions, places, science, sports and outdoors, and more!
2. A Good Children's Book Has Meaningful Illustrations
Illustrations are an important aspect of what makes a good children's book – especially for young readers. Illustrations help to draw a child in and capture their attention. In addition to helping engage young readers, illustrations can also support the development of reading comprehension.
Look for books that include illustrations that are detailed, colorful, and connect to the story. You might ask yourself, do the illustrations tell the story? If the answer is yes, the book will help your young reader improve their reading comprehension and vocabulary.
Some great examples of children's books with beautiful and meaningful illustrations include:
Lula's Brew by Elizabeth Dulemba
The Fable of the Bully Dragon by Jeff Dinardo
Slumber My Darling by Stephen Foster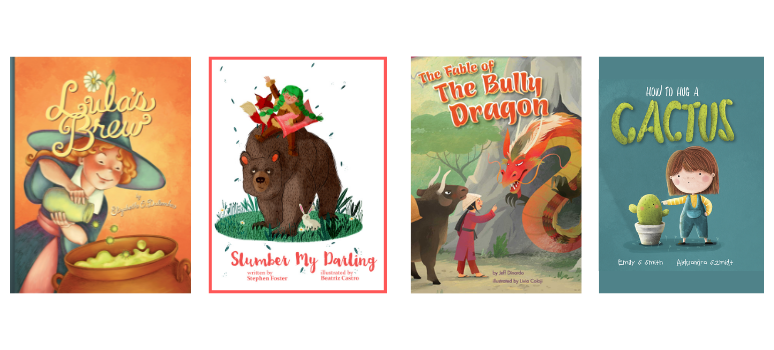 3. Interesting and Varied Language is Used Throughout
A good children's book uses rich and interesting vocabulary. Providing your child with books that offer varied language is essential because these books help to capture their attention. Exposure to new, increasingly sophisticated words and grammatical structures is also beneficial, as it provides an opportunity for valuable learning.
What makes a good children's book in terms of language and vocabulary? Most importantly, the language in a book should support the flow of the story. In other words, the language should make the storyline easy to follow. It is also important that the language is relatable for your child, but with an element of challenge.
Looking for books for your child that use interesting and varied language? Check out these books written by Ellliot Kreloff: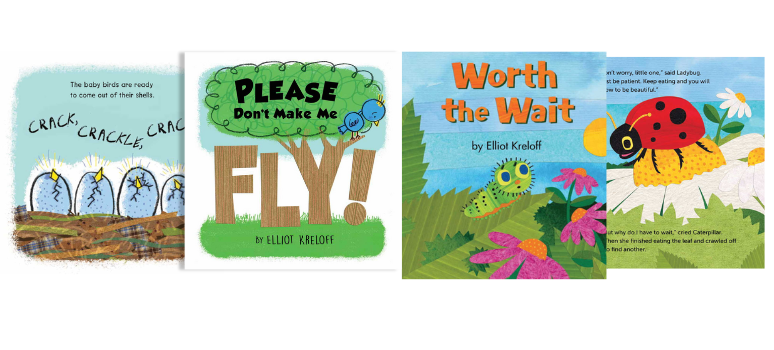 4. The Story Includes Relatable Characters
Good children's books have relatable characters. When a child reads a book with relatable characters, they become more invested and engaged. This leads to greater enjoyment and promotes a love of reading. In addition, relatable characters promote feelings of empowerment and encourage children to create change in the world around them.
When assessing a book for your child, look for characters who encounter real world problems and emotions. For example, loss, failure, success, sadness, fear, joy, and anger.
Here are some examples of great children's books that include relatable characters:
Stella…Almost by Wiley Blevins
The On-Again, Off-Again Friend by Wiley Blevins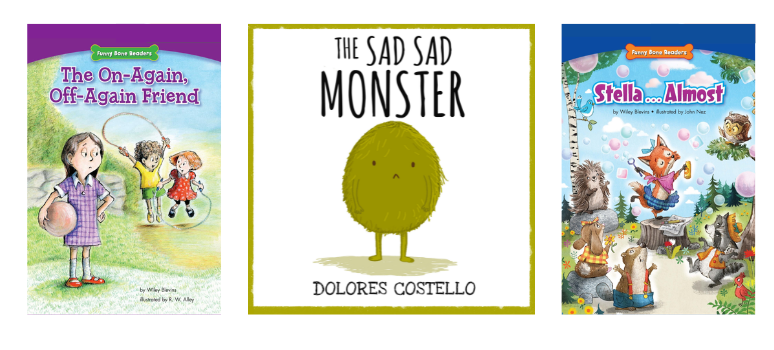 5. A Good Children's Book is Developmentally Appropriate
Developmentally appropriate books are important because they allow your child to succeed when reading. These feelings of success will further motivate them to read, creating a positive learning cycle. Therefore, like knowing what makes a good children's book, it is important to understand what makes a book a "good fit" for your child.
So, what makes a book developmentally appropriate? To find a suitable book, there are several elements to consider.
First, evaluate the story's content. That is, what is the story about, and what message is the author portraying? As mentioned earlier, children are drawn to books that they can relate to and that provide a window into the world around them.
Second, consider the difficulty of the language and vocabulary used in the book. It is important that your child can read most of the words in the story so that they can experience feelings of accomplishment. That said, some challenging language is also important to support your child's continued development as a reader.
Finally, you want to ensure that your child is comprehending what they are reading. Evaluate comprehension by checking in with your child and asking them questions about the story as they (or you) are reading it.
Discover thousands of developmentally appropriate children's books on the Booka app, including: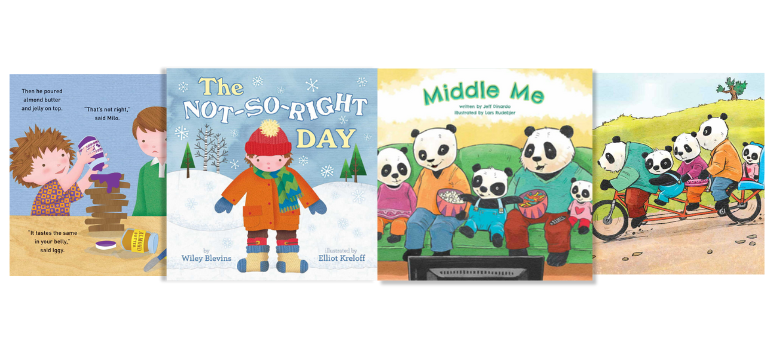 6. Important and Teachable Lessons Are Presented
Books provide an opportunity for children to learn and expand their understanding of the world around them. Through books, parents can expose children to life lessons that help them engage with other people, develop ideas, and build new skills. Best of all, presenting these lessons through fun and engaging stories has a much more significant impact than discussing them directly.
What makes a good children's book lesson? Here are some common and essential lessons to look for.
Social Emotional Learning such as kindness, teamwork, problem-solving, acceptance, inclusion, and friendship.
Exploring one's identity, including interests, talents, passions, and family.
Exploring academic topics such as mathematics, literacy, art, music, history, and other subjects.
Looking for stories that include important and teachable lessons? Check out these top children's books:
My Shadow Is Pink by Scott Stuart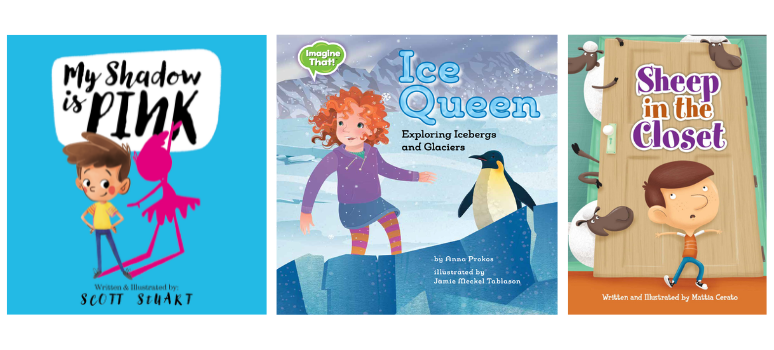 7. The Plot is Captivating
Like any great book, a good children's book should have a captivating plot that grabs the reader's attention. An engaging plot will increase a young reader's interest in the story. As a result, they will be more likely to learn a lesson from the book and develop their skills as a reader.
Not sure how to identify a captivating plot? Look for books that will make your child laugh or have them on the edge of their seat. For example, stories with comical situations, unexpected problems that must be solved, and/or surprising reactions from characters.
"Ick and Crud" is one of the very best children's book series that includes captivating and engaging plots. Check out the Ick and Crud series on Booka.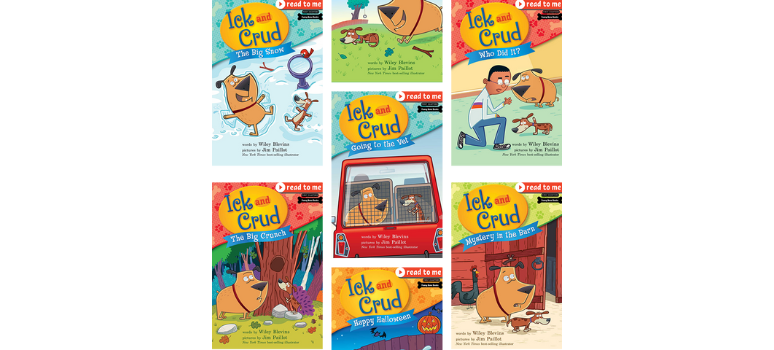 8. The Story Has a Beginning, Middle, and End
Books that are structured with a clear beginning, middle, and end allow children to follow and engage with a story more easily. This type of structure also helps children develop the ability to retell stories and build on their reading comprehension skills.
Typically, a good children's book begins with an introduction to the characters and setting. Then, in the middle, a problem develops that the characters must solve. Finally, the end shares how the characters overcame the problem they were facing.
By exposing children to this easy-to-follow structure, parents can also provide an example of how they can be authors too!
Check out the Problem Solved! series on the Booka app for great stories with clear, easy-to-follow structures.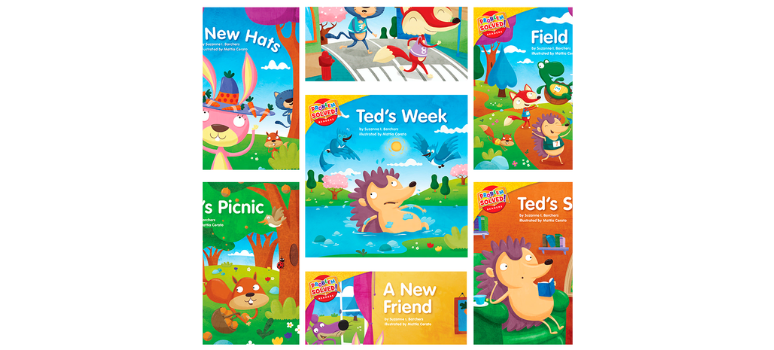 9. The Setting is Intriguing
A story's setting, or where it takes place, is an important part of what makes a good children's book. Using descriptive language, an author can bring young readers into the world of the characters. A story that provides a detailed description of the setting, through both pictures and words, helps a child visualize the story as it takes place. This is an important skill and will help your child develop an understanding of what they are reading.
When selecting a book for or with your child, look for a familiar setting. Alternatively, look for books that use descriptive language to provide a window into the setting with the help of a little imagination!
Looking for books with a captivating setting? Check out these favorites:
Milo's Little Secret by Rebecca Ralfe
10. Adults Can Enjoy a Good Children's Book Too!
Reading and exploring books with your child is an extremely valuable and important part of literacy and language development. Finding a book that you enjoy will allow you to be more engaged and to find satisfaction in sharing and experiencing the story with your child.
When choosing a book, ensure that the story captures your attention. Look for beautiful illustrations, lessons that support your morals and beliefs, and characters that you can relate to.
If you're looking for a book that you will enjoy just as much as your child, check out the "How It Works" section of the Booka app. Here you'll find fascinating stories about how things work – from technology and weather to the human body and more!
Now that you know what makes a good children's book, the question is – where can you find great books for kids? Luckily, Booka makes this easy.
Booka – Where Parents Go to Find Good Children's Books
At Booka, we know what makes a good children's book. To help you find books your kids will love, we have created an easy-to-use app with an amazing collection of books for kids of all ages.
Booka offers numerous benefits for children and parents engaging in at-home reading. When you choose Booka, you gain access to exclusive and unique features, including:
A simplified, easy-to-use reading app for kids ages 0 – 10.
Ability to quickly select books based on interest, lessons, age range, and more.
Numerous types of books, including educational, non-fiction, picture e-books, audio fairy tales, scientific literature, early learning books, and much more.
'Read to me' feature. This option promotes word recognition and story comprehension and helps to support different learning styles.
Ability to mark your child's favorite books. This feature promotes repeated readings which is extremely beneficial for new readers.
Multi-lingual library (including books in English, Spanish, and other languages).
Ability to create a profile based on age and interest for personalized book suggestions.
Not only does Booka offer the countless benefits above, but it also incorporates learning through technology – making it the ultimate tool for parents with young readers. Technology is engaging and motivating for children. Therefore, reading apps like Booka encourage an interest in reading.
Want to spend less time searching for a good children's book and more time reading with your child?
*Available on iOS (iPhones and iPads).