Discover Africa in an accessible format for early learners! Take a closer look at the fascinating culture of Africa trough touching stories and beautiful illustrations with elements of African culture and traditions.
Singing the Truth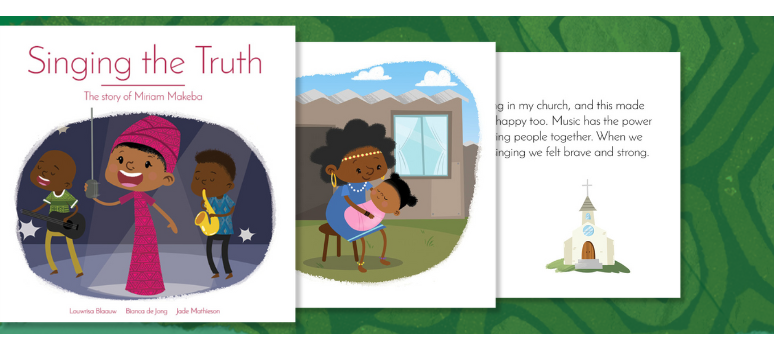 Created By:
Bianca de Jong (Designer)
Jade Mathieson (Writer)
Louwrisa Blaauw (Illustrator)
Learn about the amazing life of a little girl who grew up to use her gift of singing to help bring freedom to South Africa.
Graça's Dream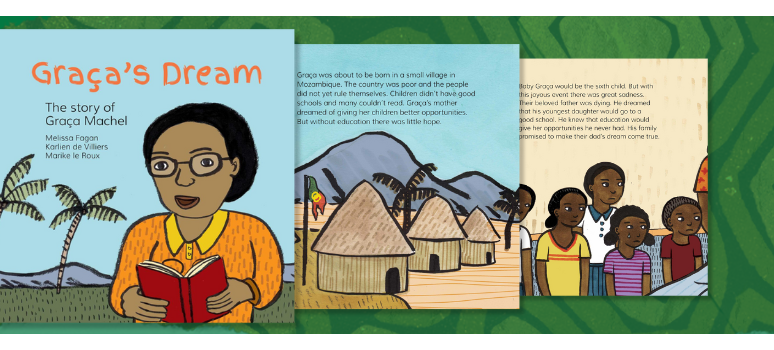 Created By:
Karlien de Villiers (Illustrator)
Marike Le Roux (Designer)
Melissa Fagan (Writer)
The inspiring story of Graça Machel, and her dream to instill a love for reading and learning in the children of Mozambique and the rest of Africa.
YES you can!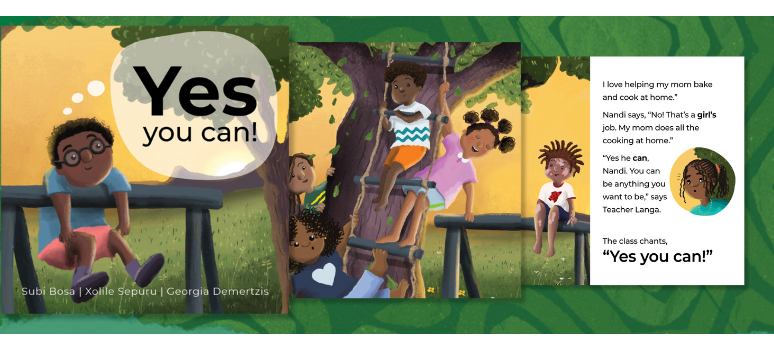 Created By:
Georgia Demertzis (Designer)
Margot Bertelsmann (Editor)
Subi Bosa (Illustrator)
Xolile Sepuru (Writer)
Join Teacher Langa's class as they share what they want to be when they grow up. Let's see what they say!
Sindi and the Moon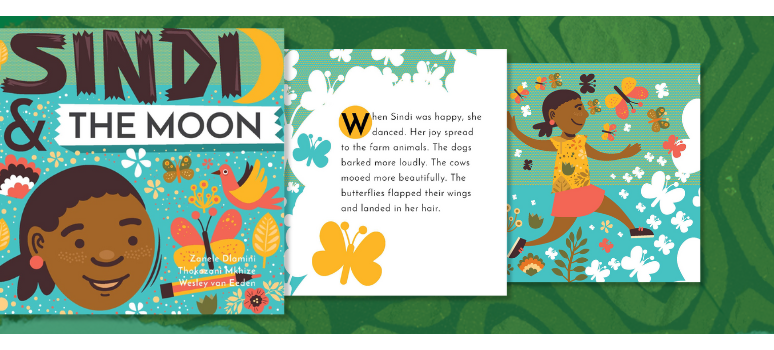 Created By:
Julia Norrish (Editor)
Thokozani Mkhize (Designer)
Wesley van Eeden (Illustrator)
Zanele Dlamini (Writer)
Sindi buzzes with colorful songs and dances. Will starting school end all that?